A course programme (generally 20 hours a week) with a team of qualified and experienced teachers with diverse areas of expertise who interact with every group.
Strongly interactive teaching methods oriented towards communication, conversation and projects.
Special programmes around various themes, and courses for teachers of French language.
Option as a supplement to a standard course or full programme in preparation for the DELF, DALF and TCF exams.
At the end of the training, a certificate is issued, indicating the duration of the course and the level studied.
For all ages, for all levels.
For individuals.
For groups: a particularly adapted centre with a personalised welcome, special offers and specific conditions for group leaders.
Summer camp for juniors from 1 to 4 weeks from 10th of July to 6th of August 2022.
French language and cultural stays for adults from 18th of July to 19th of August 2022. 
Upon request all year round: targeted programmes, individual tuitions, courses for French teachers, video-conference distance learning courses. 
A vast programme of cultural activities, organised events and discovery of the local and regional heritage is offered in addition to the French lessons. A team of activity leaders is always present and allows for much conversation.
A centre full of life as it offers opportunities for discussion and conversation throughout the day and night; a convivial space where participants share meals with staff and enjoy recreational evenings.
Countless occasions to meet the region's inhabitants: receptions to invited speakers, organized meetings with the programme's various partners, an ever-present staff, and the opportunity to stay with a host family.
The courses take place in the main University of Boulogne-sur-Mer, which is located in the heart of the city, very close to the pedestrian streets, the port, the beach and the old city.
Boulogne-sur-Mer Langues et Cultures boasts a welcoming centre with numerous rooms and spaces adapted to offer a pleasant, efficient and comfortable stay.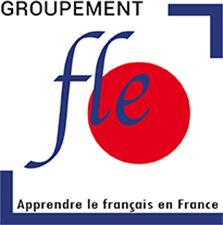 Boulogne-sur-Mer Langues et Cultures is a member of the professional group FLE. In order to comply with the requirements of this organization our school is regularly audited which allows an effective quality control of the programs, teaching methods and services offered.
Our school is registered with the Préfecture des Hauts de France as a professional training centre under the number 31620221062.